FREE AUDIT REPORT?
Reach out with your website information and we can put together a FREE audit report together with pricing options
New Features on Instagram You Should Try Out to Engage Your Audience
In the last few years, Instagram has evolved into one of the powerful tools for driving the business growth of some notable brands in the world. The adoption of Instagram among internet users as well as businesses has been a significantly unique phenomenon. Furthermore, the Instagram feeds of users are stuffed with brand content.
In addition, a report by Forrester indicated that Instagram depicted higher engagement rates between customers and brands, in comparison to other social networks. Therefore, Instagram is the social network that businesses don't want to miss. Most important of all, there's always something new to try out with Instagram for engaging your audience. Interestingly, you can try exploring some of the new fun things on Instagram to catch the attention of the target audience for your brand. 
Experiment with Instagram Stories
The Stories feature on Instagram is still one of the hottest trends in social media marketing in 2020. With over half a billion users watching Instagram Stories every single day, they are definitely capable of pulling a crowd. Therefore, Instagram keeps introducing new features and functionalities in Instagram Stories to keep them engaging for the audience. 
The latest addition to Instagram Stories is the upgraded version of the Create mode. Previously, users can share text-only posts with the Create mode. However, now the Create mode allows users to share flashback posts from the past years with an "On This Day" button. Furthermore, you could also repost the Stories by followers who have mentioned you in recent posts. 
The new feature on Instagram Stories also helps you ask questions and share GIFs on your Instagram Stories. The Create mode is specifically helpful when you are running low on video or image content. For example, reposting content from your fans to show appreciation for their efforts keeps your followers engaged while driving positive word-of-mouth.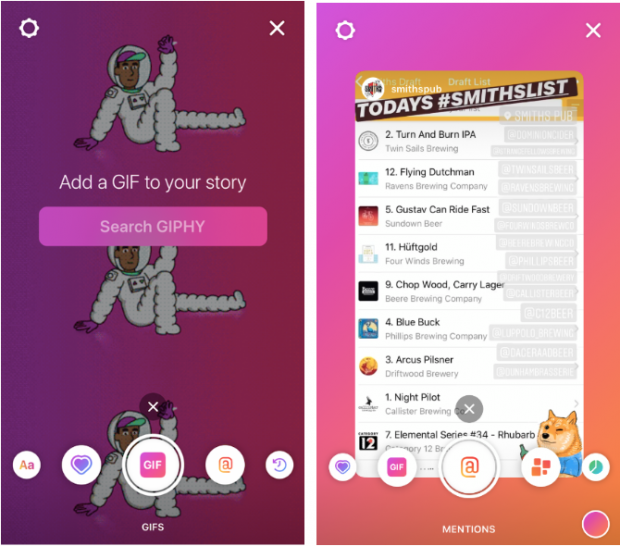 Leverage the Power of Analytics
Instagram business accounts have made analytics a lot simpler and interesting with the new Growth Insights tool. The tool helps in capitalizing information on new metrics for Instagram business accounts that support improvements in your Instagram strategy. Most important of all, you can find out the posts and stories that are contributing to growth in your audience.
Therefore, your business can capitalize on the Growth Insights tool for identifying what exactly resonates with your brand's followers. Subsequently, you can tailor your content according to the needs of your audience and gain promising returns from your brand's digital presence.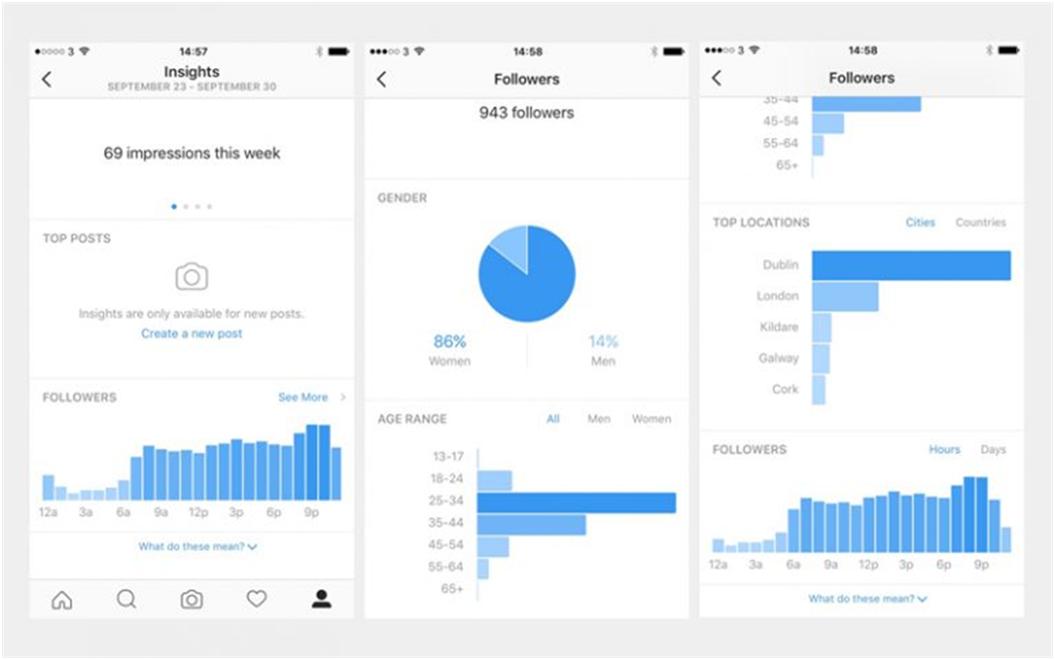 Bring Some Music to Your Stories
It is now very easy to add music to your Instagram Stories, especially with the new feature to search and add music clips to videos and images in Stories. Instagram has recently launched this feature in Canada and would soon roll out in other regions. All you have to do is swipe up in Stories and find the Music sticker and then search the library for the song you want.
Users can also add lyrics alongside customizing the font and formatting of their appearance on your Story. Music in Instagram Stories can be a great tool to create content for special occasions such as festivals. In addition, it can also serve as a promising tool for holding the attention of the audience a little longer for photo Stories.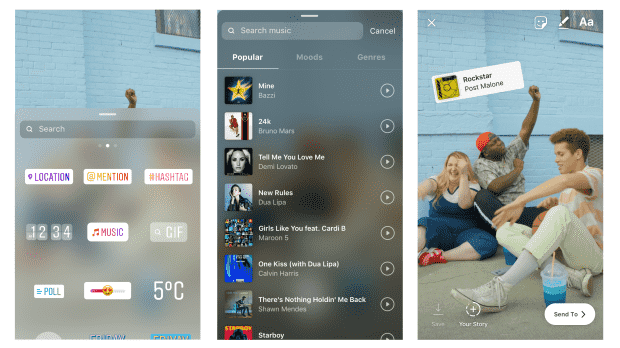 Reinforce the Existing Bonds with Followers
As a business with aspirations for growth, it is obvious that you want to grow your audience. The best-proven method for growing your audience is to identify and support your existing followers. Nurturing relationships with existing brand advocates can help you identify what your brand does best.
The new features of Primary and General Inboxes for business accounts on Instagram can help users in strengthening their ties with the existing audience. As a result, you can receive notifications about stories that have mentioned you in the last 24 hours. The "Stories About You" feature can help you reshare user-generated content and recognize the involvement of followers.
Prepare for the Change
The support of a reliable digital marketing agency can help you reinvent your social medial marketing strategy continuously. The confidence to capitalize on every possible feature of social networks to reach your audience is the key to grow your business further. Contact a trustworthy and competent digital marketing agency right now!