Penalty & Backlink Removal
If you are suffering from a penalty, or a drop in rankings, you will need to inspect the backlinks you have built for your website. Even if you are not suffering from a penalty, it is always advised to check your website backlink profile and remove any irrelevant backlinks. Our search engine optimization team will check all of your backlinks built and will work with you to remove any toxic backlinks.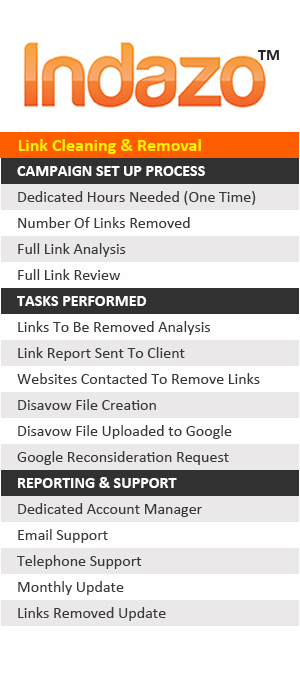 WE GUARANTEE TO BEAT ANY REPUTABLE INDIAN COMPANY ON PRICE*
All packages are subject to our Terms & Conditions. Please read these in detail before signing up.
* This is based on our packages and genuine reputable Indian companies who offer White Hat SEO services, as opposed to freelancers.
Contact Us Today!
Our SEO consultants' thoroughness and attention to detail consistently ensure that our website design and development service leads the market and adds considerable value to your wider internet marketing strategies. Contact us now and we will explain how we can help your business prosper on the web.